18 March, 2021
CAN YOU BUY REAL ESTATE IN BARCELONA WITH BITCOIN IN 2021?
It is very clear that we are in a cryptocurrency revolution, given its rapid rise in popularity in recent years, which is likely to change the way we look at the money in the future. Will Bitcoin become most recognized method of payment in future of real estate?
WHAT IS BITCOIN AND HOW DOES IT WORK?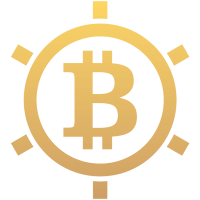 Bitcoin, often described as a cryptocurrency, a virtual currency or a digital currency – is a currency that is completely virtual. It's like an online version of cash – you can use it to buy products and services, such as means of exchange, investment, video games, bill payments and so on. It is important to remember that this currency cannot be acquired outside the Internet and not many shops accept Bitcoin yet but it can be used anywhere in the world, as long as the payer and collector support them.
THERE ARE THREE MAIN WAYS PEOPLE CAN GET BITCOINS:
You can buy Bitcoins using real money.
You can sell things by getting Bitcoins as a payment method.
You can "mine" or create Bitcoins using a computer.
BUYING REAL ESTATE WITH BITCOIN

The real estate industry is changing rapidly with new technologies and services influencing how people complete real estate transactions. Given the growing popularity of cryptocurrencies, this has made it possible for individuals and businesses to buy or sell properties using cryptocurrency as a means of payment.
The question is – are Bitcoins and other cryptocurrencies legal in Spain? The answer is
yes
, cryptocurrencies are legal and there is no specific regulation for cryptocurrencies in Spain but it is worth bearing in mind that Spanish law provides a high degree of protection for the rights of investors and consumers, therefore Spanish government is careful and conservative about cryptocurrency. As Bitcoin news
reported on February 26, Spanish real estate platform idealista, for the first time in its history, put an apartment for sale on its website that can be bought with Bitcoins.
The offer is fully available online and anyone who wants to buy this apartment in Barcelona has to pay in Bitcoins.
To learn more about legal regulations on Bitcoins and other cryptocurrencies in Spain click here.
Let's be honest, buying real estate with Bitcoin is easy. The only thing that is needed is an agreement between buyer and seller to use Bitcoin for the transaction. You should keep in mind that due to fluctuations in the crypto market, the price of the property will remain fixed in the local currency. The good thing is that you can get significant discounts because the property seller expects the Bitcoin price to rise, in which case they will be covering their discounts. 
Bitcoin has a growing implementation in commercial traffic, although its operation is not fully known and its legal nature is a controversial issue, as it is still not known whether it should be considered as a currency or a valuable asset. We would recommend you to study about the whole buying and selling process before actually doing it, as more and more people are calling for the regulation of cryptocurrencies in order to avoid illegal results based on the anonymity that characterizes it.
The technology behind cryptocurrency and blockchain has the potential to revolutionize our financial sector and will likely play an important role in both transactions and contracts in the future. In fact, many central banks are already working on launching their own cryptocurrencies, called CBDCs (Central Bank Digital Currencies) which will act as digital versions of a country's fiat currency (for example digital euro, digital dollar, etc.). The current system of international money transactions is both slow and very costly. The transition to blockchain and digital currencies will help greatly improve these problems by, for example, taking transaction time from several days down to a few seconds, and costs down to just a few cents, even for big transactions in the many millions of euros or dollars.
The world of cryptocurrencies is vast and fast changing. It's hard to say what cryptocurrencies will stay and will find widespread use in different financial or technological areas, and which ones will disappear altogether (though keep in mind, the vast majority will indeed disappear as governments introduce more and more regulations). Bitcoin is likely here to stay, due to its originality and popularity, even if it doesn't keep the top spot. In this world of rapidly evolving technological innovation, it is important to be aware of all the latest developments and keep the long-term implications in mind.