Eixample Esquerra is one of Barcelona's most chic and middle-class areas. The Eixample barrio as a whole is known to be safe and family friendly, but it is much more than that. Eixample Esquerra, in particular, has the artistic flair and youthful creativity as well as a sense of individuality. The leafy grandeur of the area combined with its artisan credibility gives Eixample Esquerra its place among Barcelona's most desirable areas to live. Not only does the area boast stunning architecture, but you will easily find an array of gyms, supermarkets, libraries, schools, and shops, making it an ideal location for anyone moving to Barcelona.
L'Eixample Esquerra is home to a real mix of people. Many middle-class Catalan locals live there, reflected in the wealth of supermarkets, cinemas, newsagents and chemists. The affluent lower-mid side of the area is also home to an established gay population, which is what has earned it the nickname of Gaixample. A lot of flatsharing students live in the left Eixample too, and tend to socialize in the streets surrounding Plaça de la Universitat.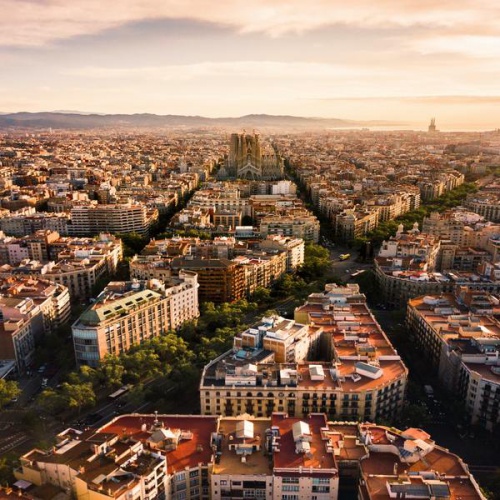 In keeping with the barrio's spacious, airy, and tree-lined streets, the apartments in Eixample Esquerra tend to be large, comfortable, and well-lit. The relative modernity of the buildings means that most have lifts and installations tend to be new and well-constructed. Therefore, the higher prices paid in this area tend to be worth it.
RESIDENTIAL SERVICES IN THE AREA
WHY CASAMONA LOVES THIS AREA
Eixample Esquerra is one of the largest but safest areas in Barcelona. Many Families settle here as you can find larger apartments with balconies. We think it's a great place to rent in as there are a lot of green spaces to relax and enjoy the sun, which can be hard to find in other areas of Barcelona. What's more, this area is perfect for students as there are many University Campuses within Eixample Esquerra, there are larger apartments to share and the streets are full of cool, cheap bars.
Metro: L1 L5
Transport in and around Eixample Esquerra is never a problem. Due to its wide, straight streets, driving is easy and fast, and the central location means that there is always a taxi nearby if needed.
The area pattern of long, straight streets can start to feel a bit homogenous, although on the upside it does mean it's fairly difficult to lose your bearings. The grid layout of the streets makes driving quite straightforward, and there are a few underground parking sites as well. Hailing a cab is never a problem, either, given the area's central location.
Distance to the beach: 5,4km
Parc de Joan Miró
The Joan Miró park is a site of relaxation for the residents of Esquerra Eixample. This place is simply a perfect square of green tranquility in the middle of one of Europe's busiest cities. It contains a playground for children, ping pong tables and trees provide shade for picnickers. On one side of the park is a water fountain, and on the other is the Joan Miró library, blocking out some of the road noise and reminding visitors that they are in an area dedicated to relaxation.
Michelin Star Restaurants
Eixample Esquerra caters extremely well to its wealthier residents – as well as the boutique, upmarket stores, it is home to 7 Michelin starred restaurants. Some of these specialise in traditional Catalan cuisine, while others serve international dishes. They are, of course, all extremely high quality, and between them can cater to all tastes.
Gaixample
"Gaixample" is the name of Barcelona's vibrant gay district, which is held in a rectangular area delineated by Carrer Balmes, the Gran Via, Carrer Urgell, and Carrer Aragó. This is an area that is about having fun and is a microcosmic depiction of the city's attitude of openness and tolerance, which have come to define the city over the years.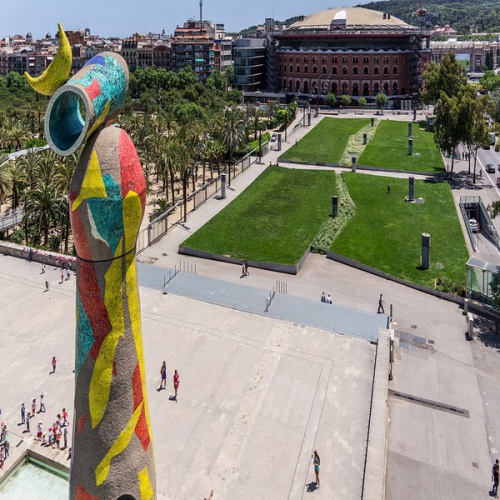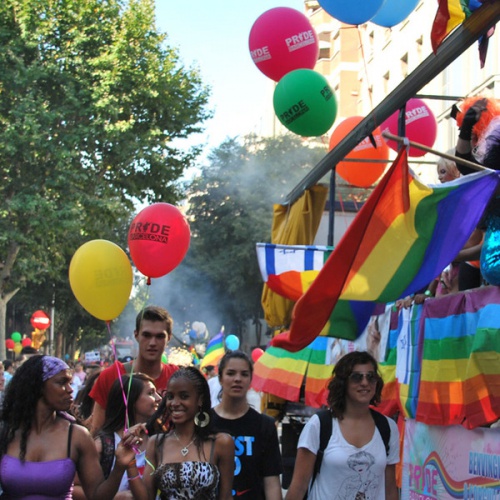 Barcelona's cosmopolitan spirit – diverse and intercultural – is shown by the fact that nearly 18% of city residents are foreigners. The city is divided into 10 districts and made up of 73 neighborhoods, filled with lots of history, culture, and plenty of fun activities for everyone. The neighborhoods are all distinct from one another, each one offering its own best features. We offer unique and different homes in some of the best neighborhoods of Barcelona; let us help you to discover your favorite neighborhood to live in!.