La Dreta de l'Eixample (or Eixample Dreta) is well known for its safe, residential atmosphere and many cultural attractions including several of Gaudí's houses such as La Pedrera (also known as Casa Milà) and Casa Batlló. This neighborhood is also famous for its luxurious shops on Passeig de Gràcia, one of the major avenues in Barcelona, where shoppers can indulge in many worldwide brands. It also has a wide range of restaurants, bakeries and local shops with regular bus services. It's broad, sunny streets offer a terrific contrast to the narrow, shady paths through the Gothic quarter.
L'Eixample Dreta has managed to retain its reputation as being one of Barcelona's most exclusive neighborhoods. It's popular with middle-to-upper class Catalan people, who enjoy a good standard of living amongst the upmarket bars and restaurants, and larger modern flats. You'll also see a lot of families with young children milling about. Many of the area's apartments above shops and restaurants have been converted into offices, and at lunchtime the hungry hordes appear on the streets before retreating back to business in the afternoon.
The apartments are located in spacious grid style streets, where it is extremely safe. You can find newer buildings, excellent property conditions, great investment opportunities.
RESIDENTIAL SERVICES IN THE AREA
WHY CASAMONA LOVES THIS AREA
Eixample Dreta is very well connected to the rest of the city. It's rich in culture and history. The apartments in this area are quite spacious, often with lovely long corridors.
Casa Mila
Also known as La Pedrera and built between 1906 and 1912, this was the last building designed by Gaudí. Due to its grandeur and uniqueness, it was inscribed on the UNESCO World Heritage List for its universal value. The Casa Batlló, located in the city centre, is known as one of Gaudí's greatest masterpieces! It was designed in 1904 by Gaudi on an earlier house, and has been restored several times since then. The house is also known as Casa dels Ossos (House of Bones) because of its skeletal quality and lack of straight lines.
Sagrada Familia
This is another work by Gaudi that is still under construction. This colossal Roman Catholic church began its construction in 1882 and to this day is one of Barcelona's most iconic landmarks. The cathedral was actually started by Francisco de Paula del Villar y Lozano, and it was in 1883 that Gaudi decided to devote his life, money and efforts to the monument. In 1926 he sadly died and, of course, the cathedral was left unfinished. The estimated date of its completion is 2020.
Paseo de Gracia
As one of Barcelona's most popular shopping streets, it is home not only to classic high street shops, but also to expensive brands such as Chanel, Tiffany and Burberry. It is the centre of all things shopping and also boasts modern and stylish cafés and restaurants.
Platje de l'Eixample
Every summer the Eixample Dreta has its own artificial beach open to children. It can be found in a small park called Torres de l'Eixample. The fountain has even been turned into a children's pool and you can use the park for just €2! It's the perfect place for children and proves that Eixample is very family friendly!
Cafes, walks and the best restaurants
The Eixample is a residential area of the city and which in turn offers a dynamic nightlife and a pleasant culture of cafes. In addition to sitting on the terraces on the neighborhood to see people pass, it is the ideal place to take a long walk in its streets observing the wonderful architecture that it offers.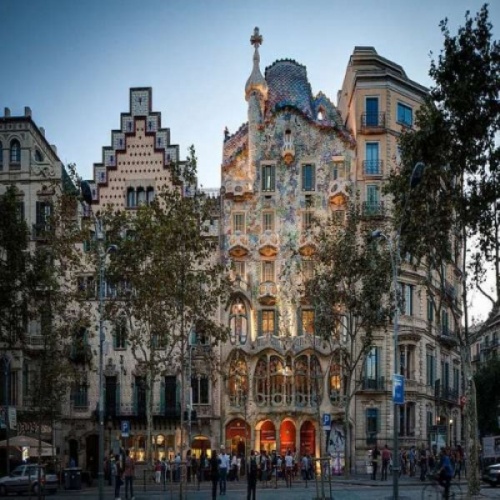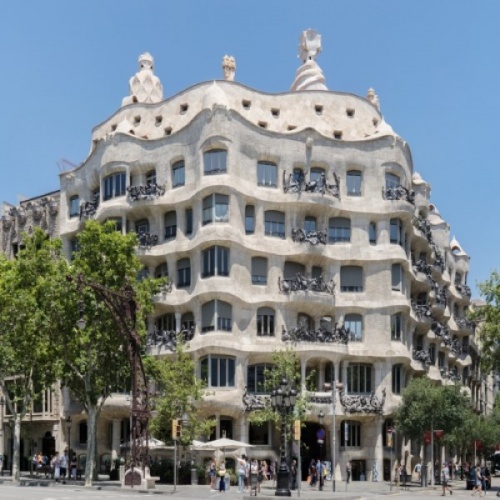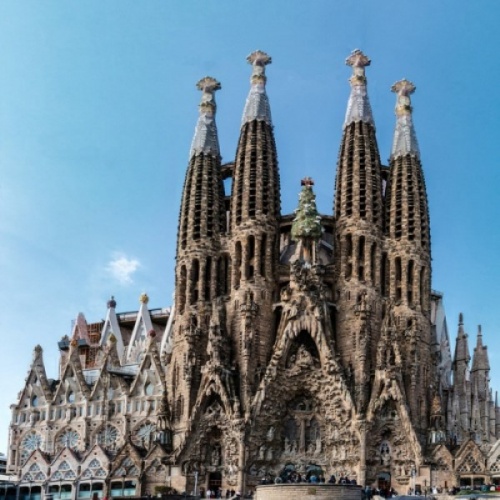 Barcelona's cosmopolitan spirit – diverse and intercultural – is shown by the fact that nearly 18% of city residents are foreigners. The city is divided into 10 districts and made up of 73 neighborhoods, filled with lots of history, culture, and plenty of fun activities for everyone. The neighborhoods are all distinct from one another, each one offering its own best features. We offer unique and different homes in some of the best neighborhoods of Barcelona; let us help you to discover your favorite neighborhood to live in!.