Poble Nou is a very desirable location to rent or buy in; practically on the beach, beautiful parks, innovative architecture and has easy access to the centre of Barcelona. Despite being situated next to the beach, you also have fewer tourists, less noise and can find a beautiful apartment for a cheaper price than in the centre. In terms of eateries, Poble Nou is full of authentic yet modern bars and restaurants, which are popular with locals for after work drinks, as well as family dinners. When it comes to daily needs, Poble Nou has various gyms, libraries, supermarkets and schools, as well as being located only a metro stop away from Glories shopping centre. Whether young, old or living as a family, Poble Nou is desirable for everyone.
The typical profile of the people who live in this area are older families, businessmen from all over the world and retirees who want to enjoy the comfort and security that this area can offer them. This neighborhood is considered one of the best neighborhoods in the city and in Europe.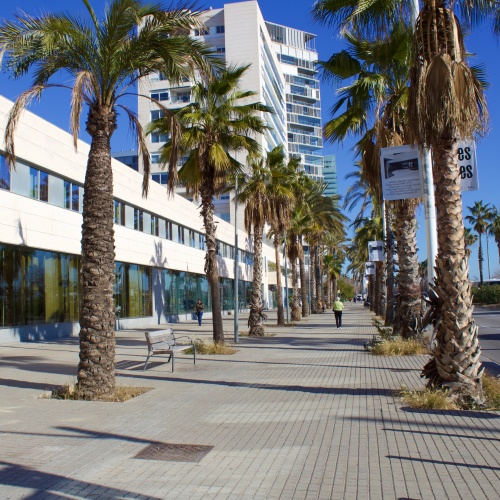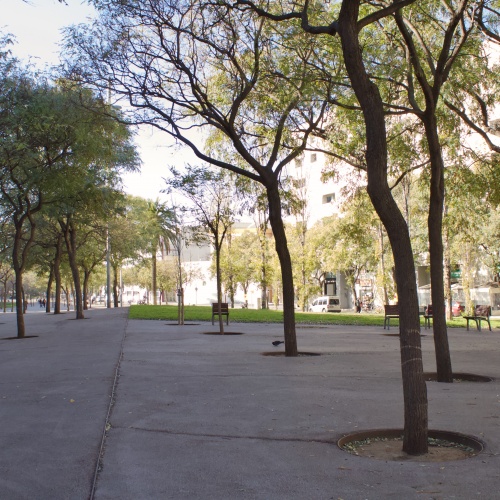 Poble Nou is an upcoming neighbourhood where stunning traditional architecture fuses with modern styles. The beachfront area is full of modern apartments, an ideal place to buy or rent for people admiring the contemporary design. If you are looking for a gorgeous apartment to call home for a smaller price tag, Poble Nou could be the place to look.
RESIDENTIAL SERVICES IN THE AREA
WHY CASAMONA LOVES THIS AREA
Poble Nou is one of the best residential areas for a more authentic Spanish lifestyle as it's a lot less touristy than other, more central neighbourhoods in Barcelona. In fact, it has actually become its own little city within the city and has a strong sense of community. However, Poble Nou is not just a suburban area. The city within the city has many trendy bars and restaurants that are perfect for after work drinks or meals out.
Metro: Llacuna (L4), Poble Nou (L4) Distance to the Beach: 0km
Els Encants
Situated in and around Plaça de les Glóries, Els Encants is Barcelona's largest and most popular flea market, with both indoor and outdoor stalls selling everything from furniture and clothing to antiques. Held here since the 14th century, it is one of the oldest markets in Europe, iconic of Barcelona's unique mercantile history and spirit.
Bogatell Beach
This beach is not only a hit attraction for those living in Poble Nou, but for the whole of Barcelona. Its clear waters and sandy beach make it the first choice for visitors and locals alike, yet it offers a less 'touristic' vibe than the lively Barceloneta beach nearby. Aside from soaking up the sun, the beach provides a number of other facilities; including ping pong tables, a volleyball court and a skate park, not to mention the numerous restaurants and bars that are found scattered along the coast.
Rambla de Poble Nou
Situated a few minutes away from Plaça de les Glóries, the charming Rambla de Poble Nou curves its way down to the seafront. Here you can enjoy some of Barcelona's typical 19th-century architecture and authentic bars/restaurants while wandering down the picturesque pedestrian promenade..
Torre Agbar
For those interested in art and architecture, Barcelona is definitely the city to be in. It is famous for the works of Gaudi, Picasso and Dali, and more recent names include Jean Nouvel. His contributions not only include the Parc Central del Poble Nou, but also the Torre Agbar (Agbar Tower). Standing at 145 metres high, it is the 3rd tallest building in Barcelona, standing out from the city's skyline..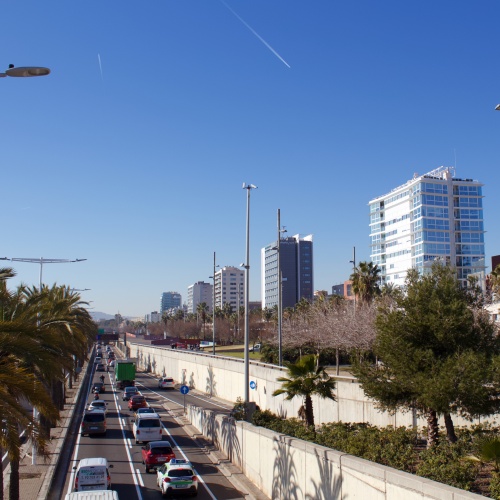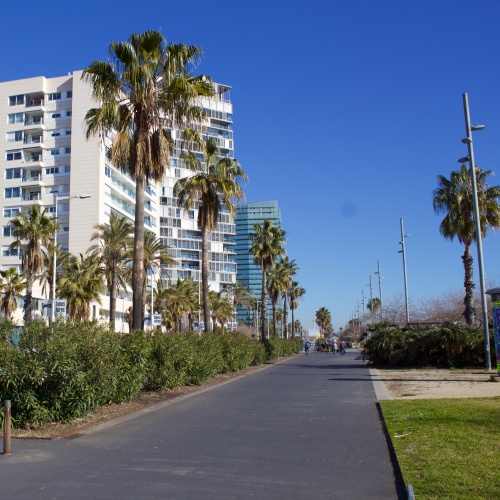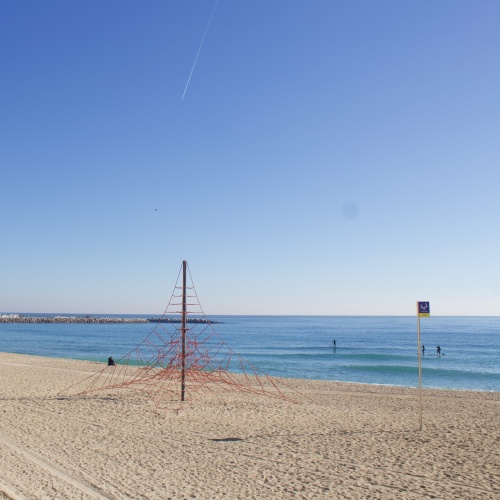 Barcelona's cosmopolitan spirit – diverse and intercultural – is shown by the fact that nearly 18% of city residents are foreigners. The city is divided into 10 districts and made up of 73 neighborhoods, filled with lots of history, culture, and plenty of fun activities for everyone. The neighborhoods are all distinct from one another, each one offering its own best features. We offer unique and different homes in some of the best neighborhoods of Barcelona; let us help you to discover your favorite neighborhood to live in!.