Les Corts ist ein Stadtteil im westlichen Teil von Barcelona. Es handelt sich um ein Viertel der Oberschicht, das aufgrund seiner hervorragenden Lage das Beste aus beiden Welten bietet. Es ist ein sicheres, wohn- und geschäftsorientiertes Viertel, das sehr gut an das Stadtzentrum angebunden ist, aber dennoch die Hauptgeschäftigkeit des Zentrums vermeidet. Mit seinen über die Straßen verstreuten Hochhäusern und Büros ist Les Corts zweifellos das Geschäftszentrum der Stadt.
Darüber hinaus sorgt die Präsenz der Polytechnischen Universität von Katalonien für eine unterhaltsame und lebhafte Atmosphäre während des Tages. Anders als im Stadtzentrum ist die Gegend abends, wenn die Arbeiter und Studenten nach Hause zurückkehren, jedoch ruhiger, was sie zu einem ruhigen Wohnviertel macht.
Les Corts, being one of the most affluent areas of Barcelona, has a variety of apartments, both traditional and modern, from splendid houses to penthouses with terraces. The properties are primly located for those studying and those working in the business sector of the city. The majority of apartments are bright, with a lot of light and with access to terraces, both shared and private.
RESIDENTIAL SERVICES IN THE AREA
WHY CASAMONA LOVES THIS AREA
This is a lovely area with many small, atmospheric plazas. However, it is a quieter and more residential area of Barcelona – but, not to worry! It is very well connected to the city centre to satisfy you need for a fiesta.
Metro: the L3 (green line) runs through the length of the district, allowing easy travel within the immediate area and to the rest of the city
Tram: Avinguda Diagonal is home to a tramline which runs into the western outskirts of the city.
Train station: Les Corts is just a few minutes away from the Barcelona Sants station, the main railway station in Barcelona and the second largest in Spain.
Distance to the Beach: 6km
Camp Nou:
The first thing that people normally associate with the Les Corts district of Barcelona is the hugely famous Camp Nou stadium, home to FC Barcelona. Undeniably an amazing attraction, with the great atmosphere from sports fans from all around the world; it is the central point of the neighbourhood. Home to Football Club Barcelona since 1957, this stadium can seat 99,786 people, making it the largest in Europe in terms of capacity. Aside from attending matches, you are able to go on self-guided toursthat allow a sneak peek behind the scenes, with access to the changing rooms, dug-outs, director's box and of course, the pitch.
Museo del Fútbol Club Barcelona:
First opened in 1984, its restructuring in 2000 saw the museum split into 3 sections, with a 3D cinema, an audio-visual touchscreen and information on the history of FC Barcelona. One of the items at display in the Futbolart Collection is the boots with which Ronald Koeman scored the winning goal in the 1992 European Cup Final. The museum attracts 1.2 million visitors a year, ranking at the second most visited museum in the whole of Barcelona, only surpassed by the Picasso Museum.
Parc de Cervantes:
Parc de Cervantes is located in the Pedrables neighbourhood of Les Corts, just north of Avunguda Diagonal. The park is a magnificent, open green space with large expanses of grass and wide paths. These features make it the perfect place to go for walkers and sports enthusiasts, especially cyclists and runners.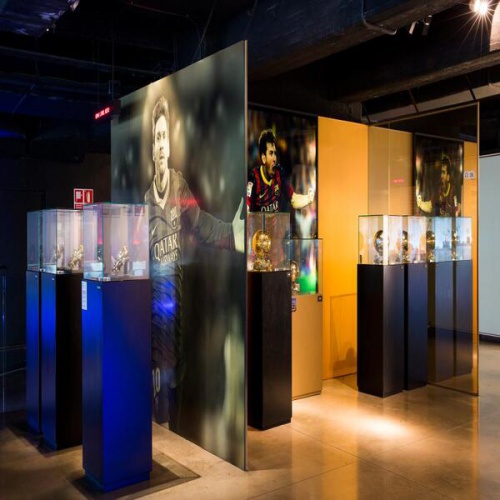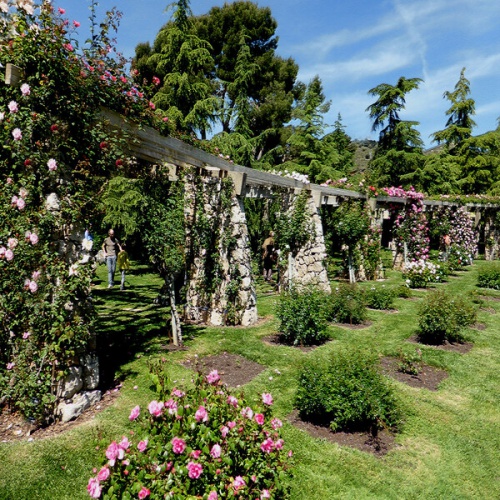 Barcelona's cosmopolitan spirit – diverse and intercultural – is shown by the fact that nearly 18% of city residents are foreigners. The city is divided into 10 districts and made up of 73 neighborhoods, filled with lots of history, culture, and plenty of fun activities for everyone. The neighborhoods are all distinct from one another, each one offering its own best features. We offer unique and different homes in some of the best neighborhoods of Barcelona; let us help you to discover your favorite neighborhood to live in!.