If it's the warm inviting ocean and lazy beach days that have brought you to Barcelona, then look no further than Barceloneta. The beach is extensive, beautiful and stretches from Barceloneta to the neighborhood of Vila Olímpica del Poblenou. This is a favourite summer house destination for many international people from all over the world. This area may be a tourist hive in the height of summer, but it remains a local and authentic village where the people continue to embrace the traditions of the humble fisherman's village during the rest of the year.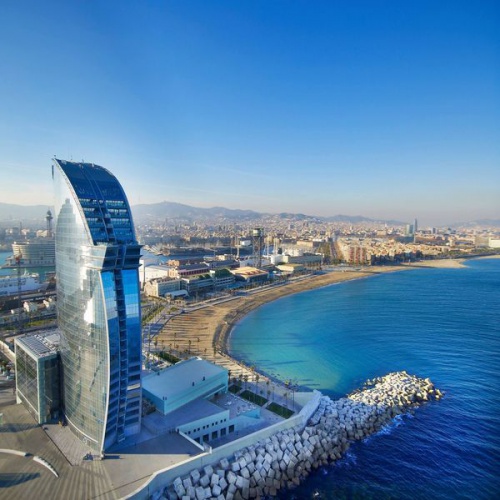 The typical features of an apartment in La Barceloneta have a light and airy feel, due to the proximity to the beach and the uniform structure of the streets, allowing light to reach most sides of a building. They often have balconies from which you can enjoy the popular and desirable sea views. Classic Catalan features such as wooden beams are plentiful in this district.
Library: Biblioteca Barceloneta – La Fraternitat
Gyms: Bliss Gym/Rockstar Lifestyle/Stand Up Surf School/Club Natació Barcelona
Language Schools: Escola Sant Joan Baptista – FREE!
Barceloneta is lined with the gorgeous coastline full of fresh sea air, making it a great escape from the centre of the city. Although it is the hub for tourists during the summer months, there is a great sense of community in Barceloneta as a lot of the residents are English or Scandinavian. Like many areas in Barcelona, you can find a numerous amount of local, family-owned and authentic restaurants and bars. Our favourite tapas restaurant is Bitacora where you can eat delicious tapas for a very reasonable price. What's more, if you want to get away from the hustle and bustle of Barceloneta beach then Bogatell beach is only a short walk down the promenade and is a lot less touristic.
Metro: L4 Barceloneta
Walk: 10-15 minute walk from La Rambla
Distance to the Beach: 0km
There are also frequent buses, you can hire bicycles, or if you're coming from Montjuic, you can take a cable car over the picturesque harbor.
The Beach
Barceloneta's beach is famous for so many reasons, it's easy to see why people decide to flock to this amazing part of Barcelona. From water sports, such as paddle boarding and surfing to boat trips or just a relaxing afternoon soaking up the sun, the beach offers something for everyone. Just off the beach, Barceloneta is abundant with beach bars and seafood restaurants and has a great, lively atmosphere during the summer months.
Seafood
Being located by the port, Barceloneta is full of gorgeous, authentic seafood restaurants that serve locally sourced that you cannot miss out on. The fish is fresh, the gambas are huge and the views are unbeatable. What's more, if you're a local or a regular, you can get discounts off the 'Menu Del Día', meaning you'll have a 3-course meal plus a drink for as little as 11€!
Baluard Bakery
Barceloneta boasts the best bakery in Barcelona, "Baluard Barceloneta". Their bread recipe has been tried, tested and perfected for many years, as you can see by their loyal customers. Not only does it serve fresh bread, but also baguettes filled with delicious local ingredients, from seafood to cheeses. What's more, their pastries and selection of sweet bakes are not to be missed and make the perfect treat! Find out more here.
History Museum of Catalonia
If you want to learn more about the history and culture of Catalonia, this is a museum that you cannot miss. Located in the old Palau de Mar, the only surviving industrial building from the old port, it hosts a wide variety of ancient objects and documents, as well as audiovisual tools and software that give each visitor a unique journey and experience through the entire history of Catalonia, from prehistoric times up to the modern-day. If you want to know more, you can visit their website here.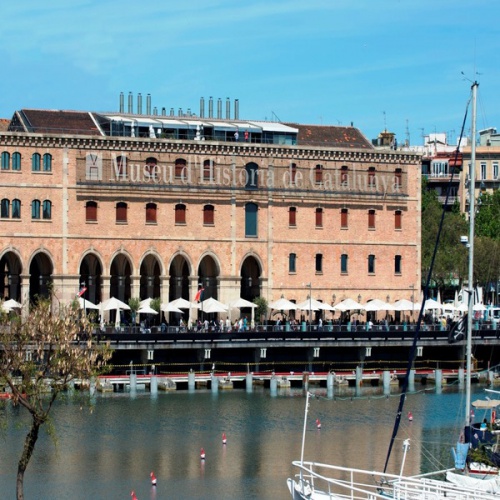 Barcelona's cosmopolitan spirit – diverse and intercultural – is shown by the fact that nearly 18% of city residents are foreigners. The city is divided into 10 districts and made up of 73 neighborhoods, filled with lots of history, culture, and plenty of fun activities for everyone. The neighborhoods are all distinct from one another, each one offering its own best features. We offer unique and different homes in some of the best neighborhoods of Barcelona; let us help you to discover your favorite neighborhood to live in!.