Barceloneta is a neighborhood in the Ciutat Vella district of Barcelona, Spain. It is located on the Mediterranean coast and is known for its beaches, seafood restaurants, and lively atmosphere. The neighborhood has a long history as a fishing village and many of the buildings and streets reflect this heritage. It is a densely populated area with a mix of residential buildings, small shops, and bars. The architecture is a mix of old and new, with traditional fisherman's houses and modern apartments and buildings. Barceloneta is a popular tourist destination and is known for its lively nightlife and beach culture.
The neighborhood is shaped like a triangle and is connected to the Olympic Port, The Ronda Litoral freeway and the seafront, including Barceloneta beach, Somorrostro beach, Sant Sebastià beach and Sant Miquel beach.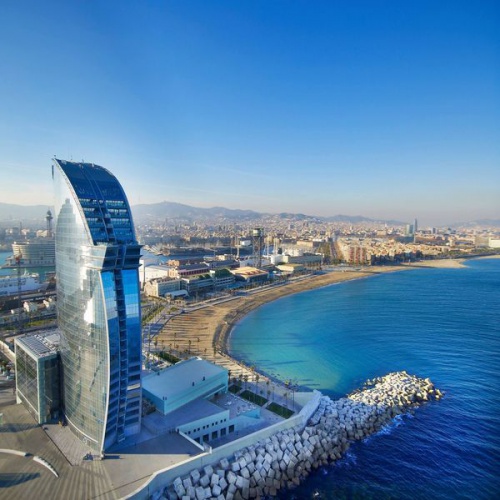 An Apartment in Barceloneta typically has small to medium size rooms with minimalist decor. They usually have a combination of modern and traditional elements and often have balconies or terraces with views of the city or the sea. The kitchen and bathrooms are usually compact and functional. Many apartments have wooden floors, high ceilings, and exposed brick walls. The overall design of the apartments reflect the traditional architecture of the neighborhood and the seaside location of the area.
Residential services in the area
Why Casamona loves this area
Barceloneta is lined with the gorgeous coastline full of fresh sea air, making it a great escape from the centre of the city. Although it is the hub for tourists during the summer months, there is a great sense of community in Barceloneta as a lot of the residents are English or Scandinavian. Like many areas in Barcelona, you can find a numerous amount of local, family-owned and authentic restaurants and bars. Our favourite tapas restaurant is Bitacora where you can eat delicious tapas for a very reasonable price. What's more, if you want to get away from the hustle and bustle of Barceloneta beach then Bogatell beach is only a short walk down the promenade and is a lot less touristic.
Metro: L4 Barceloneta
Walk: 10-15 minute walk from La Rambla
Distance to the Beach: 0km
There are also frequent buses, you can hire bicycles, or if you're coming from Montjuic, you can take a cable car over the picturesque harbor.
The Beach
Barcelona beach, also known as Barceloneta Beach, is a popular and crowded urban beach located along the Mediterranean coast in the city of Barcelona. It's a sandy beach with crystal clear waters and a bustling atmosphere. It offers various beach facilities, such as showers, toilets, beach bars, and sun loungers for rent. There are also beach volleyball courts, a paddle tennis court, and other sports facilities. The beach is surrounded by a promenade with restaurants and cafes, as well as street performers and artists. Overall, the beach in Barcelona offers a lively and lively atmosphere for tourists and locals alike, and is a must-visit destination for anyone visiting the city.
Seafood
Barceloneta is known for its delicious seafood. It's a historic fishing neighborhood, and seafood has been an integral part of the local cuisine for centuries. You can find numerous traditional seafood restaurants, serving fresh and flavorful dishes like paella, grilled fish, squid, and more. Many of these restaurants have outdoor terraces or balconies with views of the sea, adding to the dining experience. Some of the more famous seafood restaurants in Barceloneta include Can Majó, La Paradeta, and El Xiringuito Escribá. If you're looking for authentic and delicious seafood, Barceloneta is definitely the place to go.
Baluard Bakery
Baluard is a famous bakery located in the Barceloneta neighborhood of Barcelona. It's special for several reasons:
Tradition: Baluard is a family-run bakery that has been operating for over 100 years and is known for preserving traditional baking techniques and recipes.
Quality Ingredients: Baluard uses high-quality, locally sourced ingredients to create its baked goods, which includes a wide range of bread, pastries, and confections.
Creative Recipes: Baluard is known for its creative and innovative baked goods that often have a contemporary twist on traditional Spanish recipes.
Artisanal Baking: Baluard is known for its artisanal baking process, using wood-fired ovens to bake its bread, pastries, and other baked goods, which gives them a unique, crisp crust and a soft, fluffy interior.
Reputation: Baluard has earned a reputation as one of the best bakeries in Barcelona, and attracts tourists and locals alike who come to taste its famous baked goods.
Overall, Baluard's combination of tradition, quality ingredients, creativity, artisanal baking process, and reputation, make it a special and unique bakery in the Barceloneta neighborhood of Barcelona.
Find out more here.
History Museum of Catalonia
The History Museum of Catalonia (MHC) in Barceloneta is a cultural institution that showcases the history, culture, and heritage of Catalonia, from its prehistory to the present day.
Exhibitions: The museum features several permanent and temporary exhibitions, showcasing artifacts, documents, and multimedia displays that tell the story of Catalonia's past and present.
Collections: The MHC has a large collection of items, including paintings, sculptures, photographs, ceramics, textiles, and more, that reflect the diverse cultural and historical heritage of Catalonia.
Interactive displays: The museum features interactive displays and multimedia presentations, making it an engaging and educational experience for visitors of all ages.
Architecture: The MHC is housed in a modern building with a distinctive architectural style, featuring large glass windows, open spaces, and bright natural light, which creates a spacious and airy atmosphere.
Overall, the History Museum of Catalonia in Barceloneta is a cultural institution that provides a rich and immersive experience for visitors interested in the history, culture, and heritage of Catalonia.
If you want to know more, you can visit their website here.
The market of La Barceloneta

The Barceloneta market is a bustling and vibrant indoor market located in the heart of the Barceloneta neighborhood in Barcelona. It is a popular destination for both locals and tourists who come to shop for fresh produce, seafood, and other local goods.
Fresh Produce: The market features a wide range of fresh produce, including fruits, vegetables, meats, and fish, all sourced from local suppliers.
Seafood: As a coastal neighborhood, Barceloneta is known for its seafood, and the market is a popular place to buy fresh and flavorful seafood like shrimp, crab, and more.
Specialty Stalls: The market also has specialty stalls that sell a range of products, including baked goods, cheese, and spices, allowing visitors to experience the diverse flavors and aromas of the local cuisine.
Atmosphere: The market has a lively and bustling atmosphere, with vendors shouting out their wares and customers haggling for the best prices. It's a vibrant and colorful experience that reflects the local culture and way of life in Barceloneta.
The French train station (Estació de França)

Estació de França (French Station) is a railway station located in Barcelona, Spain. It is one of the city's main railway stations, serving as a hub for both regional and national train services.
Connections: Estació de França is well-connected to the rest of Catalonia and Spain, with trains departing to destinations like Madrid, Valencia, Tarragona, and more.
Services: The station offers a range of services to passengers, including ticket offices, waiting areas, restrooms, and baggage storage.
History: Estació de França was originally built in 1929 and has undergone several renovations and expansions over the years. It's considered an important piece of the city's architectural heritage, with a mix of modern and traditional elements.
Location: The station is located on the northeastern edge of the city center, near the beach, and several tourist attractions, making it a convenient starting point for visitors.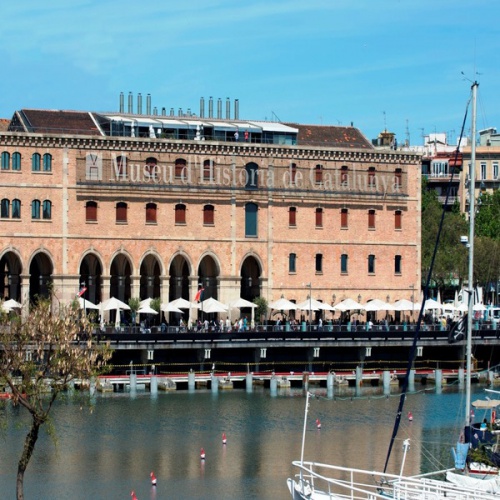 Barcelona's cosmopolitan spirit – diverse and intercultural – is shown by the fact that nearly 18% of city residents are foreigners. The city is divided into 10 districts and made up of 73 neighborhoods, filled with lots of history, culture, and plenty of fun activities for everyone. The neighborhoods are all distinct from one another, each one offering its own best features. We offer unique and different homes in some of the best neighborhoods of Barcelona; let us help you to discover your favorite neighborhood to live in!.